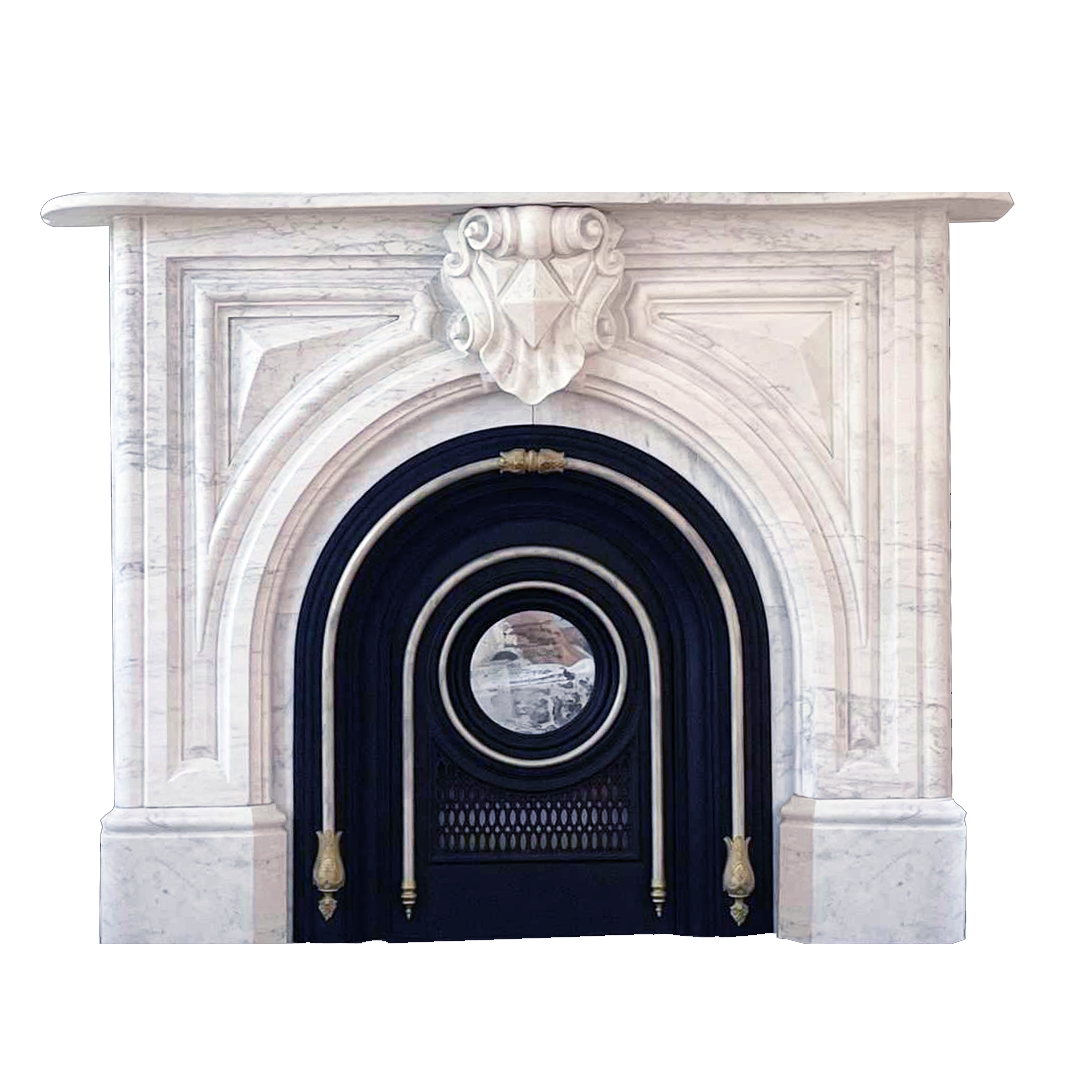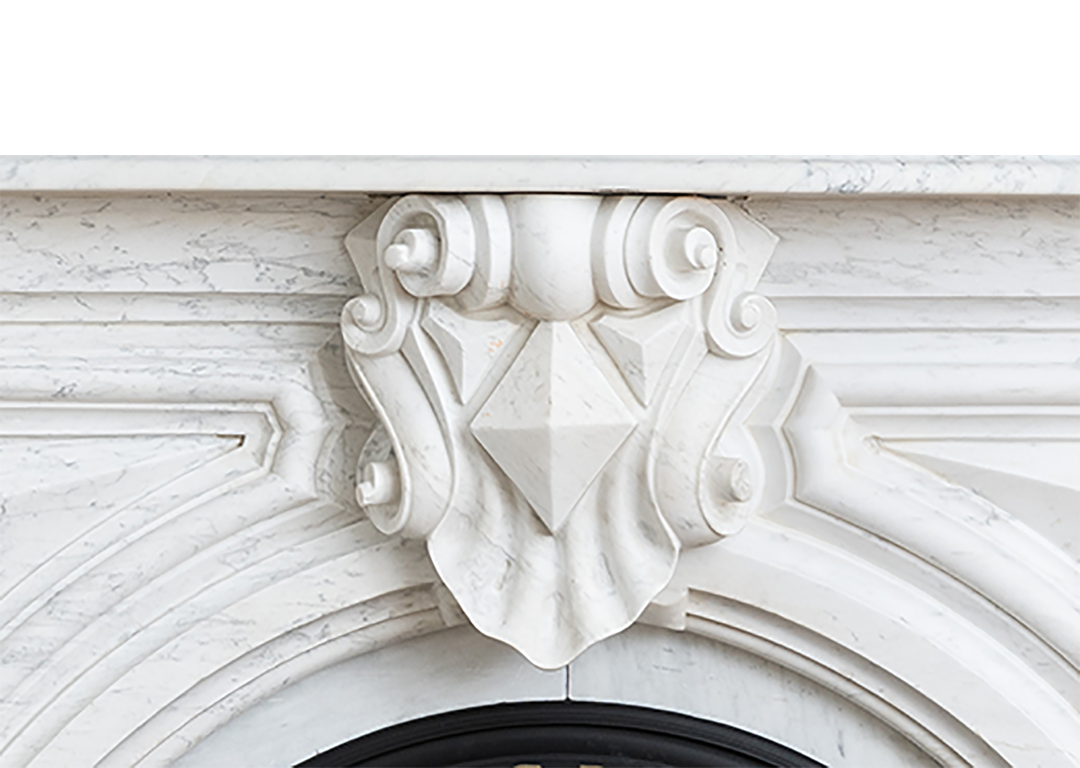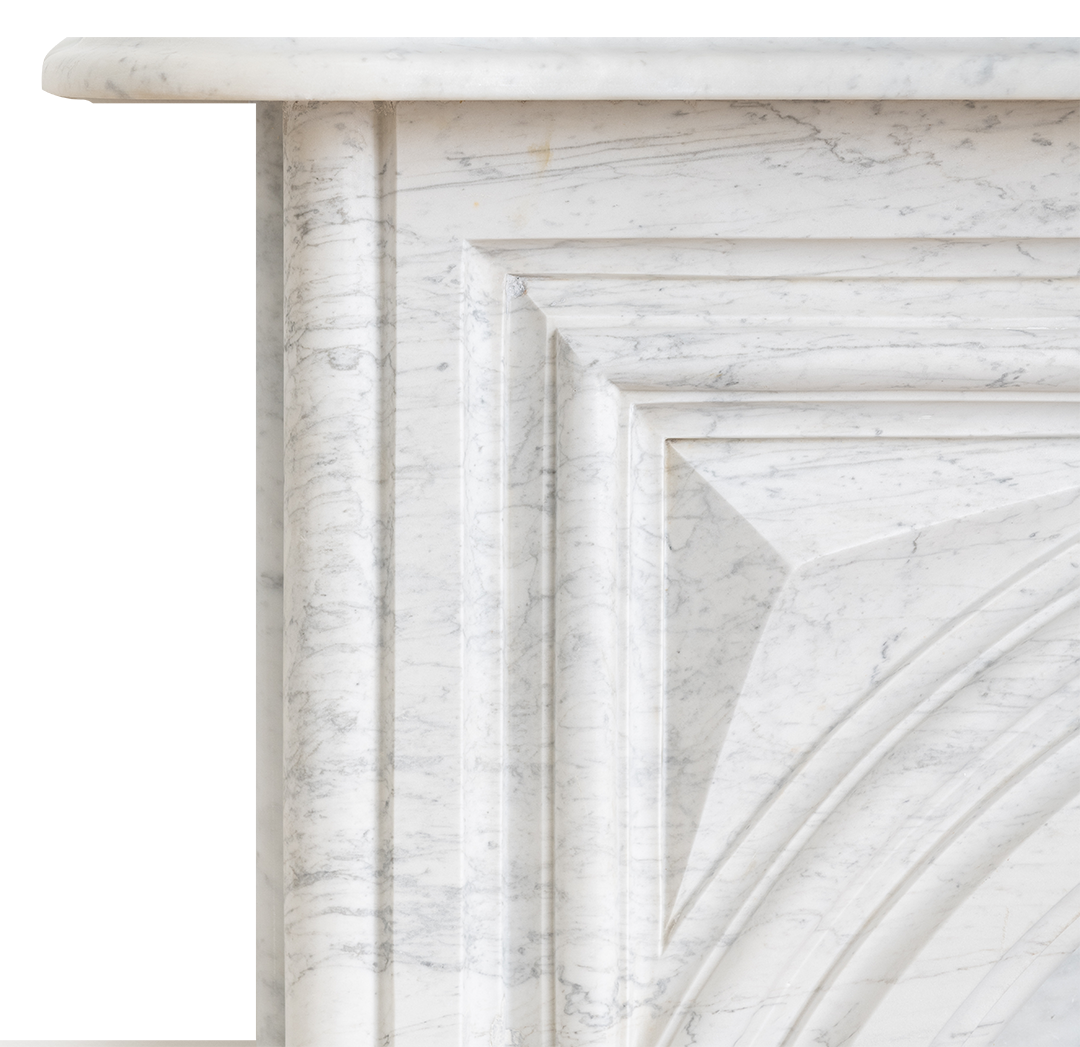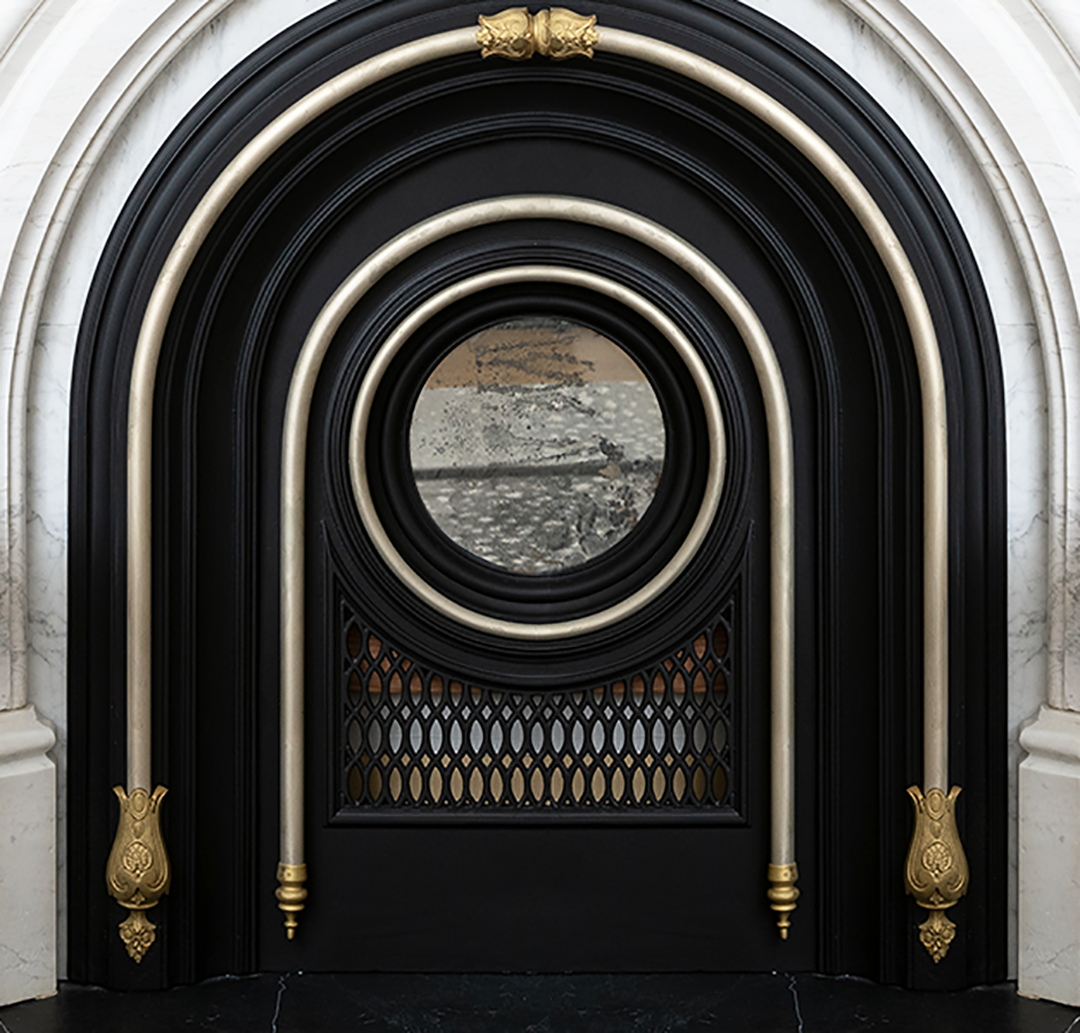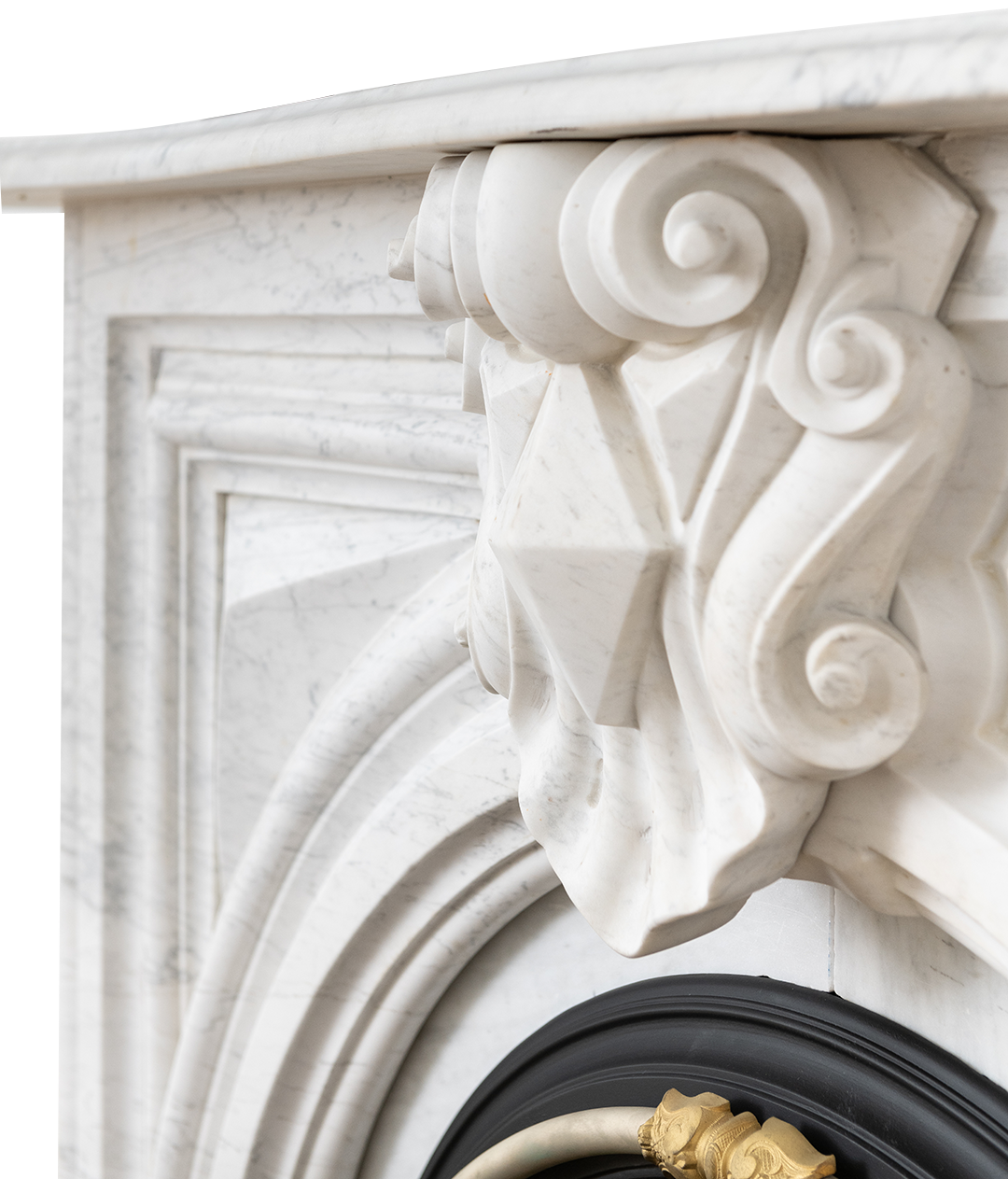 Description
C. 1880, Memphis, TN.  Measurements: 60"W x 45"H.
Salvaged from a home once belonging to the likes of cotton magnates and riverboat tycoons, we can appreciate the wealth and sophistication that once graced the mansions of Memphis, TN.  With Italianate style uniformity, executed in a superior block of carrara marble, this mantel represents the microcosm of Memphis where a mix of elements and contrasts diverge.  The cast iron surround brings a touch of shine and ornamentation to the highly carved spandrels.  
Shipping & Delivery
Shipping is available within the contiguous 48 states only.
For Cast Iron: $100 will be added to checkout to be shipped via UPS within the contiguous 48 states only.
For Mantels: Shipping fees will be calculated at check out and vary based on your location. Estimate between $600-$900 depending on locations outside of the Washington, DC area.
Orders are arranged for delivery through a third party private carrier and include full cargo insurance. We will email you a confirmation with a delivery window.
Expect 2-4 weeks for your mantel to arrive, depending on your location. All orders require a signature at the time of delivery. 
If you wish to have shipping expedited or have any special needs, please email shipping@mantelhousedc.com immediately after purchase. We are happy to price out alternative shipping options for you and will invoice you separately for that incremental cost.
Local Pick-Up
If you live in the Washington D.C. area and would like to pick up your mantel in person, select "local pick-up" at checkout. We love to meet our customers!
Installation
We have a network of installers in the Northeast and Midwest areas that have experience with our antique mantels. If you need an installer recommendation before purchasing, please email us. Generally installations run between $2,500-$3,500 depending on your location and scope of work.
FAQ
Does the price include installation?
No. The installers work with their own insurance and customize quotes based on your demo and finishing needs.
What if I don't need the cast iron and would prefer to purchase without?
Please email us for a quotation without the cast iron components.
Does the mantel include the hearth?
Hearth purchases are available separately and are a custom order. Email us for a quote.
Will you store my mantel until I am ready for installation?
Yes. We will store your mantel at no cost for up to 90 days. After 90 days we will charge a storage fee.